Are you looking for great frisbee drinking games?
Are interested in getting PLASTERED while throwing around the ol' frisbee with your pals?
Are frisbee drinking games… SAFE?!
Bestseller No. 1
Bestseller No. 2
Bestseller No. 3
Most of the time, a Frisbee drinking game is a game that utilizes playing Frisbee as part of the game itself. In the case of Beer Frisbee—which is one of the most well-known Frisbee-based drinking games—players must be able to throw and catch a Frisbee while also holding an alcoholic beverage in one hand.
If you're looking for a great, active drinking game for your party guests to play outdoors or you just want to be sure you know how to play something like this for your next beach vacation, check out this article. We've put together a simple how-to guide for Beer Frisbee so you'll never again be at a loss when it comes to picking the perfect drinking game for your get-together.
Remember, as always, that this game should only be played by adults. If you want to involve kids and teens, you will need to play the game traditionally, without the alcohol drinking component. You can still increase the difficulty by having players hold a drink at all times, as long as the drink is not an alcoholic one.
Always play drinking games responsibly and remember that, as the party host, you should keep an eye on your guests and make sure they are drinking responsibly too.
Read on to find out about one of our favorite drinking games with Frisbees.
How to Play Beer Frisbee
Beer Frisbee, also known as Polish Horseshoes, Poleish, and Frisknock, is a popular outdoor drinking game that is sometimes also enjoyed inside bars. You can purchase kits for playing this game specifically, but you don't have to do this in order to play.
Below, we'll show you some quick and easy instructions for how to set up Beer Frisbee without buying one of the expensive kits. Just remember that you should probably set up your game before you begin drinking, since it may be a little tricky to do so after you're feeling tipsy. Ideally, you should have someone else help you with the setup to get the job done fast.
Materials Needed
Two poles of about 6 feet tall each—metal or PVC piping will work
Two wooden dowel rods, optional
Sandbags for the poles if you're playing at the beach or in soft soil
Shovel or spade
Electrical or duct tape
Frisbee
Two empty beer bottles or cans
Large yard
At least 4 people
Beer
How to Play
Begin by setting up the Beer Frisbee game area.
To do this, you'll need to use your spade or shovel to dig holes of about two or three inches deep. These holes should be 20 to 40 feet apart from each other, depending on how much room you have to work with.
Bury the PVC or metal poles in these holes. If you want to make them a little more stable, you can put a wooden dowel in the hole first and then fit the PVC or metal pipes over the dowels.
You may also choose to use sandbags. Lash the poles to the sandbags to create some additional stability when playing in soft soil or at the beach.
You can also stake the poles into the ground the same way you would stake a tent. However, this isn't usually necessary if you use the dowels or the sandbags.
Cover the top of the pole with duct tape or electrical tape to create a flat surface.
Place one beer bottle or can (empty) on top of each of the poles.

Players divide into teams of two

. For each round, one team will play offense while the other will play defense.
The offensive team will take turns trying to throw the Frisbee at the poles or the empty beer cans or bottles to knock them off and onto the ground.
In the meantime, the team playing defense will try to prevent the offensive team from doing this by catching the Frisbee. If they cannot do this, they can also catch the bottle or can instead.
Each offensive team has two throws (one per player) before the roles must be switched.
Players must have a drink in one hand at all times, on both sides.
Frisbee throws have to be able to be caught (meaning no throwing too high or too low on purpose).

If the offense knocks the bottle or can off the pole by hitting the pole

:

and the defense doesn't catch the Frisbee or the bottle, then offense scores 2 points.
and the defense catches one or the other, then offense scores 1 point.
and the defense catches both, then offense scores 0 points.

If the offense knocks the bottle or can off the pole by hitting the bottle or can

:

and the defense doesn't catch the Frisbee or the bottle, then offense scores 3 points.
and the defense catches one or the other, then offense scores 2 points.
and the defense catches both, then offense scores 1 point.

The first team to reach 21 points is the winning team.

There are many drinking rules involved with playing this game

:

If the bottle or can hits the ground, defense must take three drinks.
If defense misses catching a throw that should have been able to be caught, they must take one drink.
If offense throws the Frisbee in a way that cannot be caught on purpose, they must take one shot.
If a player ever sets down their drink, they must take a shot.
If a player spills their drink, they must take a shot.
The losing team must chug the rest of their drinks.

Ideally, this game should be played outdoors to prevent indoor messes.
Conclusion
Do you feel ready to try your hand at Beer Frisbee? Did you know there are people who play this competitively and who focus on making new and improved strategies for it often? Can you really work on strategies for this game, or is it all about luck? What are some ways you can improve your chances at Beer Frisbee?
For the most part, this game is about luck. However, you can definitely improve your chances by working on your Frisbee throwing skills outside of the game. The better you are at throwing Frisbee, the more likely it will be that you can throw in a way to score points for your team.
You can also work on practicing your catching skills, and you might even improve your unique throwing and catching in a way that increases your chances, too. Don't be afraid to set up a pole with a can on top in your backyard and practice a little on your days off.
Finally, remember that this game is all about having fun and getting drunk with your friends. Try not to play if you're too competitive, since this may ruin the mood. And if any of your party guests are getting too fired up about the game, ask them to sit out a few rounds and cool down, too. Everyone should have fun with this drinking game!
Are you looking for great frisbee drinking games? There are variations of frisbee drinking games. See the best frisbee drinking games list here. Frisbee drinking game combines frisbee drinking games for 2 players or more. Have fun time, a frisbee drinking game is interesting. The great frisbee drinking games are exciting. See frisbee drinking games set available here! Are frisbee drinking games for you? Frisbee drinking game is a game of throwing/drinking so buy a frisbee drinking games today!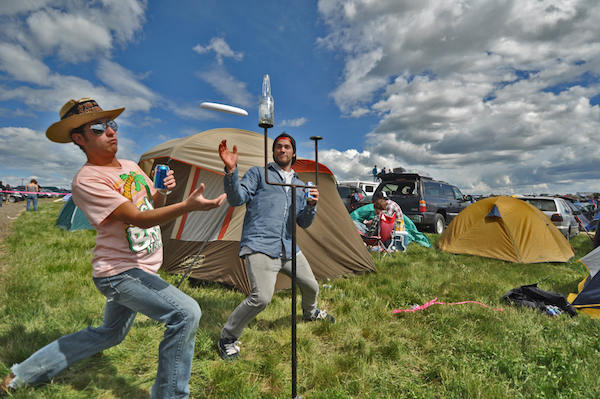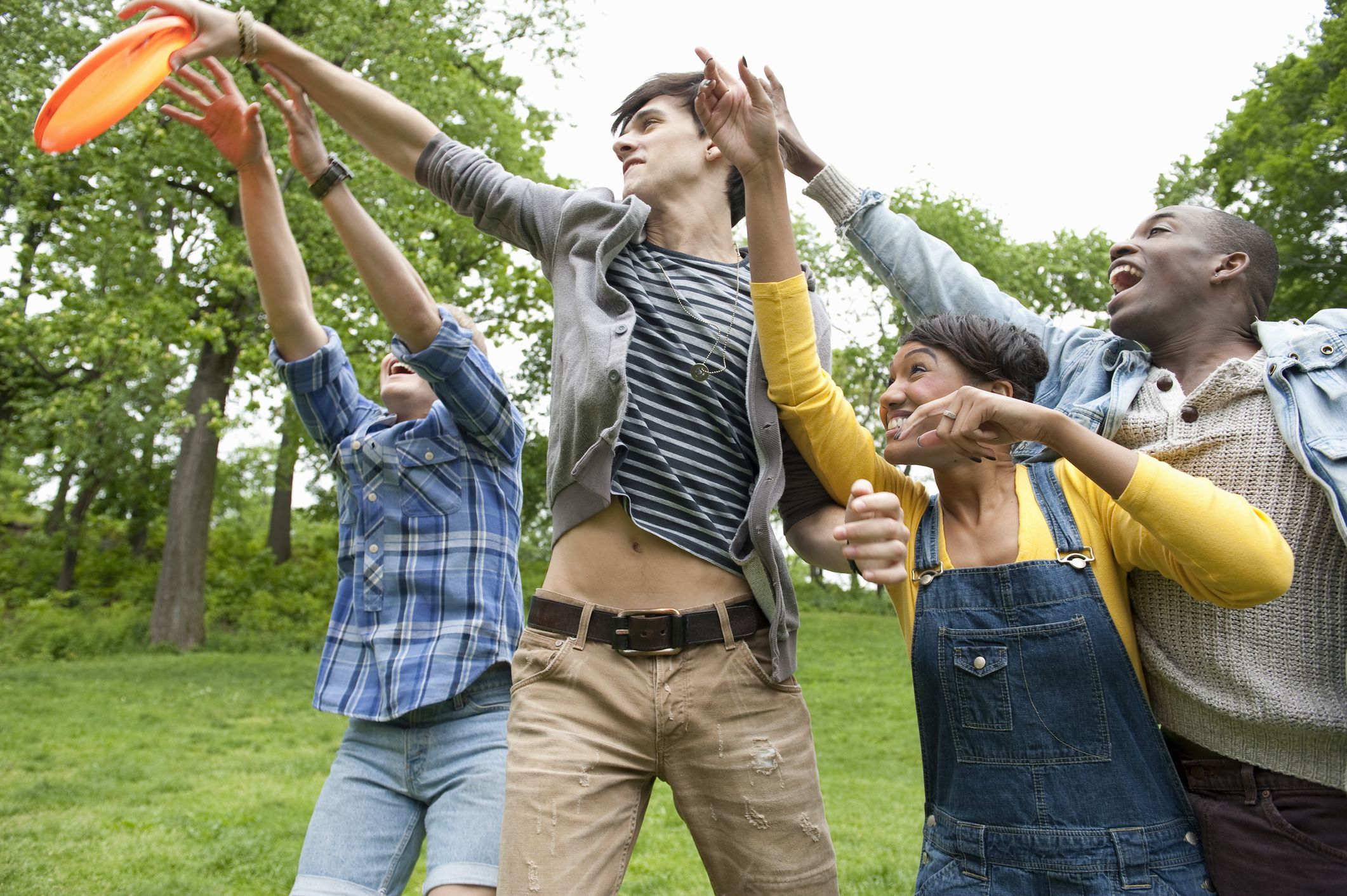 Last update on 2022-10-22 at 22:47 Product prices and availability are accurate as of the date/time indicated and are subject to change. Any price and availability information displayed on [relevant Amazon Site(s), as applicable] at the time of purchase will apply to the purchase of this product.